Our BLUE exhibition and festival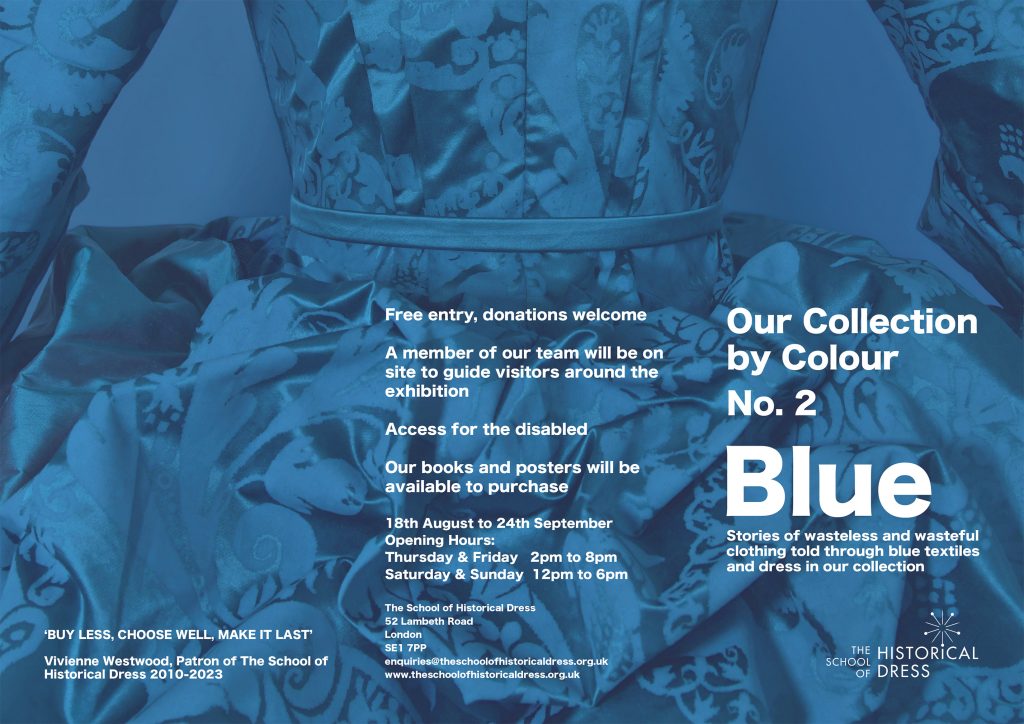 Our new exhibition 'BLUE', the second in our series 'Our Collection by Colour' will be open from 18 August to 24 September, Thursday/Friday 2pm to 8pm and Saturday/Sunday 12pm to 6pm. FREE entry, donation welcome.
Please download (and share) our flyer for more information by clicking on this LINK.
Later this month we will be announcing our four day event 'The Patterns of Fashion 

Festival

' on the 1st to 4th December 2023, to be held at Conway Hall in Red Lion Square, Bloomsbury and at our School in Lambeth Road, Waterloo. 
There will be presentations, dressing demonstrations, an exhibition and tours of our school.  We will be celebrating the work of Janet Arnold and the publication of all six books in her Patterns of Fashion series in colour editions by our School. In addition we will be announcing our new series of books, the 'Case Study' series, together with our new annual School of Historical Dress Awards.